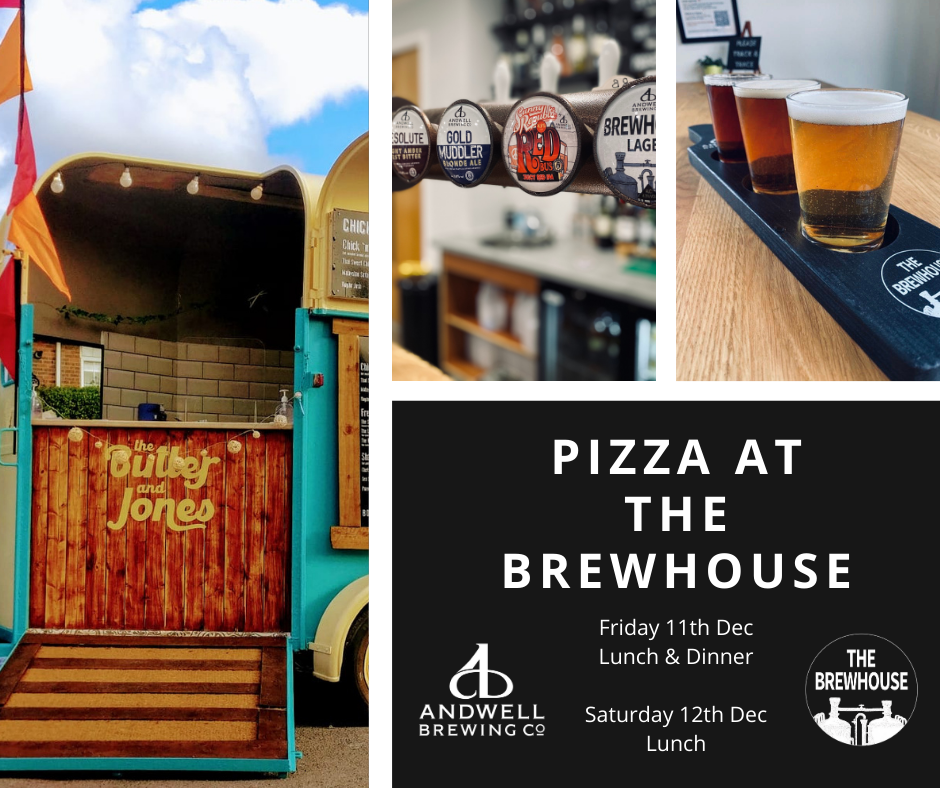 This weekend, Friday 11th Dec & Saturday 12th Dec, our Brewhouse Bar is open, we're working with The Butler and Jones who will be providing a substantial meal (12″ pizza & a side) to go with an Andwell Beer, or your drink of choice.
More details to come, call to book a table on 01256 761044.
INDOOR SEATING up to 6 people in 1 household/bubble.
OUTDOOR SEATING up to 6 people in any household/bubble.
(Please note our outdoor space is not fully covered or heated)