Lil Watan at the Brewhouse
June 25, 2021 @ 10:00 am

-

9:00 pm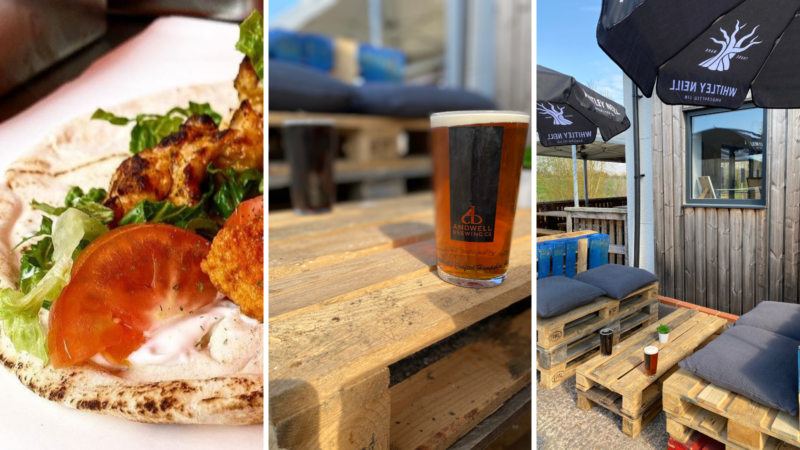 Back by popular demand, on Friday 25th June Lil' Watan will be cooking up a Lebanese storm. Hot food available from 5pm – 8:30pm.
We have a mixture of seating inside & out, with the majority of outside covered (wrap up warm as no heating is available outside & in).
We recommend booking a table for the evening to avoid any disappointment, please call us on 01256 761044 between our opening hours.
We do have a few rules to adhere to, please read about our covid-19 guidelines here before you book or visit.
LIL' WATAN AUTHENTIC LEBANESE CUISINE MENU
CHICKEN SHISH WRAP £7.50
With a light garlic sauce base. Marinated grilled chicken, topped with fresh greens, tomatoes and pickles dressed in our special chilli sauce, wrapped in fresh Arabic pita bread
HALLOUMI WRAP £7.50
Choose to have your halloumi grilled or fried with a light garlic sauce base, fresh greens and tomatoes dressed in our special chilli sauce, wrapped in fresh Arabic pita bread
FALAFEL WRAP £7.50
With a light base of garlic and chilli sauce crushed fava beans and chickpeas with herbs and spices, rolled into balls and fried. Fresh greens, tomatoes and pickles dressed in tahini sauce, wrapped in fresh Arabic pita bread
THE COMBO £9
Pick any two wrap fillings we recommend the chicken with halloumi & the halloumi fried
HALLOUMI FRIES £5
Fried halloumi sticks with dry mint seasoning
HUMMUS DIP £5
200g of mashed chickpeas blended with tahini, lemon juice, and garlic. Drizzled with olive oil, with fresh pita bread for dipping
MOUTABBAL DIP (BABA GANOUSH) £5
Ashed cooked eggplant mixed with tahini, olive oil, lemon juice, and various seasonings, with fresh pita bread for dipping